Raphaëlle Peria
Fluo Bleaching
From October 3 To November 7 - 2020
print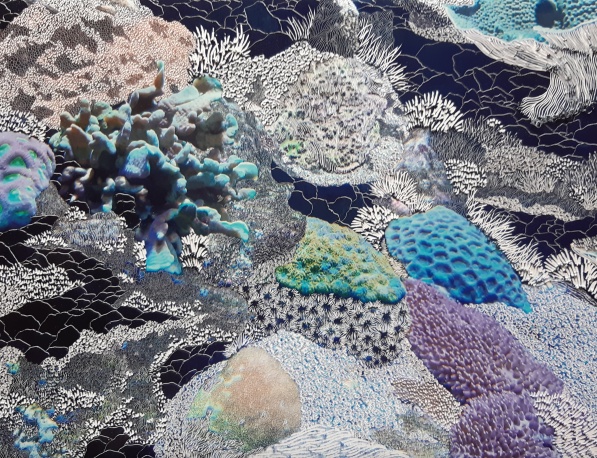 Raphaëlle PeriaFluo Bleaching
October 3 - November 7, 2020
Opening Saturday October 3, 4 - 9 pm
For her 2nd solo show, Raphaëlle Peria proposes a set of images around coral bleaching: an alteration of coral pigmentation created by thermal stress. Once the photograph is scratched, they are nothing more than shapes that seem to float out of their devastated natural environment.
------
"Gaël Charbau : The series of works that you present at Galerie Papillon shows a new step in your practice, what was its starting point?

Raphaëlle Peria

: At the beginning of the year, I had a project to go to Tahiti to visit an association I'm linked with that tries to save corals by allowing everyone to patronize them. I had to take photos, they are always the basis of my work, to then rework them the way I use to do. The lockdown upset my plans ! So I decided to go around the aquariums [...]"

Extract from the interview conducted this summer.