Erik Dietman
Sans toi la maison est chauve
From January 26 To March 16 - 2019
print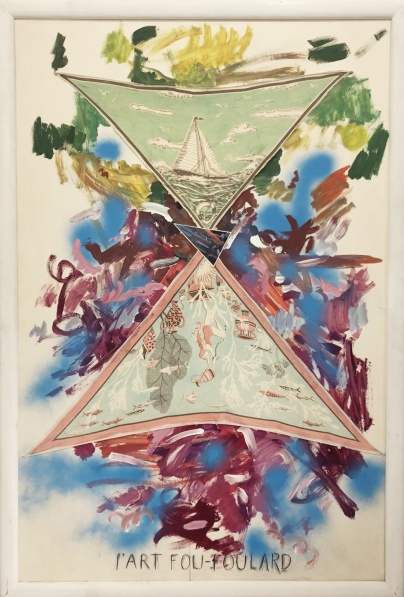 Erik DIETMAN
Sans toi la maison est chauve
January 26 - March 16, 2019
Sans toi la maison est chauve was at first a love poem associated with a photograph of his house and then became the title of the monumental sculpture now installed in the gardens of the Musée d'art contemporain in Marseille.
These words perfectly illustrate Erik's relationship with poetry. He loved poetry, especially contemporary poetry which twists language, reinvents it, shapes it, sculpts it. Erik reminds me of Ghérasim Luca who he met in the 1970s and who Linda Lê spoke of in terms that could just as easily be applied to Erik: "Stay out of the way, don't get involved with the pack of hungry wolves."
Erik Dietman only thought about work, nothing, absolutely nothing, could have been more important.
Creating made him feel alive "... creation is interesting! The finished work .... Okay, that's important too."
He liked to define himself as a professional artist. No material or technique was foreign to him. Drawing, collage, painting, engraving of all kinds, bronze, marble, ceramics, iron, etc. etc. etc. and of course poetry!
If it hadn't been this way, Erik Dietman wouldn't have felt free.
And if I had to choose a single word to define him, it would be FREEDOM.
More precisely the THIRST for freedom because these two words are inseparable from Erik's way of life.
The thirst for life, thirst for imagination and creation, thirst for love, thirst for hating, thirst for exaggeration, thirsty, thirsty !!! Everything to excess.
At the beginning of the 1990s, a curator told me: "But you live with a genius." I'd never said it to Erik, but today I know it's true. Without excess.
Claudine Papillon
January 2019
Erik Dietman - Jönköping, Sweden, 1937 - Paris, 2002
Erik Dietman's multifaceted work - sculpture, drawing, writing, painting - has naturally become one of the most original contributions of the 20th century.
Dietman left Sweden in 1959 and settled in Paris where he met members of the Fluxus group and New Realism. Throughout his life, he produced works in the studio but also during each of his travels. He has had major exhibitions devoted to him in France and Europe, including at the Musée d'Art moderne de la Ville de Paris (1975), the Centre Georges Pompidou (1994) and the Venice Biennale (1997). At the end of 2018, a monographic exhibition curated by Nicolas Bourriaud was presented at La Panacée (Montpellier).